23rd May
Meet Catarina Rei, Head of Development
Scroll Down
Having worked across Ocean Winds' entire UK portfolio, Catarina Rei brings unmatched expertise and plays a crucial role as Head of Development on Caledonia's leadership team.
We spoke with Cat to learn about her role, the current challenges facing Scotland's offshore wind industry, and how Ocean Winds' proven experience in the Moray Firth will help ensure the successful delivery of Caledonia.
Tell us about your career so far.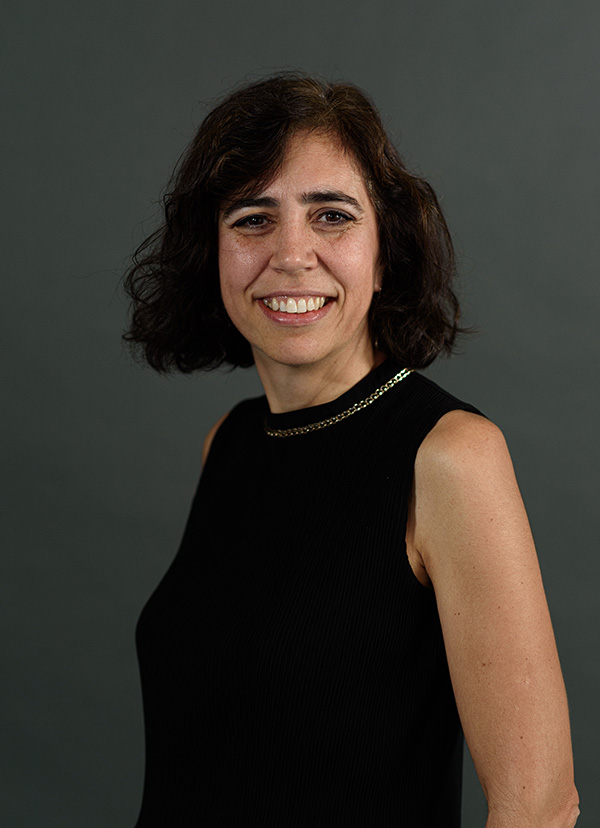 As a child, I was fascinated by the animals on wildlife programmes. So, for a long time, I wanted to be a wildlife presenter like Jacques Cousteau or Sir David Attenborough.
After studying Biology Applied to Terrestrial Animal Resources at the University of Lisbon, I became part of a team researching badgers and Iberian wolves in Portugal, following which I lived at the Iberian Wolf Recovery Centre working as an Environmental Education Technician.
In 2004, I moved to Scotland to study an MSc in Environmental Management at the University of Stirling. After finishing my second degree, I joined a Scottish environmental consultancy as an ecologist and worked my way up to Principal Environmental Consultancy level.
In 2010, I became the EIA Manager and then offshore consents manager for the Moray East Offshore Wind Farm during its pre-construction and construction phases. I then moved to the Moray West project, where I led onshore and offshore consents, pre-construction requirements and land agreements for the onshore cable route.
Most recently, I moved to the Caledonia team as the Head of Development. I also provide strategic permitting and environmental advice to the Ocean Winds' global portfolio as part of a separate role.
---
What do you enjoy most about your current role?
In my role, I'm responsible for delivering Caledonia's offshore and onshore planning consents as well as overseeing land acquisition activities for the onshore infrastructure. I'm proud to work in an industry that will be essential in helping us achieve security of supply, lower the cost of living and combat the climate change challenge. I truly believe in the potential of Caledonia; it's one of the few offshore wind projects capable of delivering energy before 2030, which will help the country to achieve its renewable targets.
---
What excites you about being part of the team leading Caledonia?
The project has been in development for just over a year, but we've already achieved several significant milestones. Growing a talented team, increasing the site's capacity to 2GW, and submitting the offshore and onshore scoping reports are just a few of the highlights!
It's also great to have an experienced team that can pass on learnings from Moray East and Moray West to make sure Caledonia and our other UK projects are successful. For example, we know that stakeholder engagement is key, and we continue to nurture strong relationships in the Moray Firth.
As the landscape of offshore wind development in Scotland evolves, we need to be adaptive and innovative in the way we do things, which is also really exciting.
---
What are the main challenges facing offshore wind development in Scotland today?
The key challenges we must overcome to reach the full potential of Scotland's offshore wind sector include identifying how we can mitigate and compensate cumulative impacts, actioning necessary grid upgrades so we can deliver energy to consumers, ensuring supply chain readiness, and pushing for ambitious offshore wind targets to guarantee continued industry investment.
---
What advice would you give those starting out in offshore wind?
Be proactive and "think outside the box". What will allow us to deliver projects quickly, in a safe and sustainable way? What will make an offshore wind developer stand out in a market that is constantly evolving? Anyone involved in a project can influence how it's delivered. So be bold!